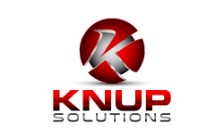 PROVIDING
HIGH QUALITY SERVICES
TO
IGAMING PROFESSIONALS
FOR NEARLY
20 YEARS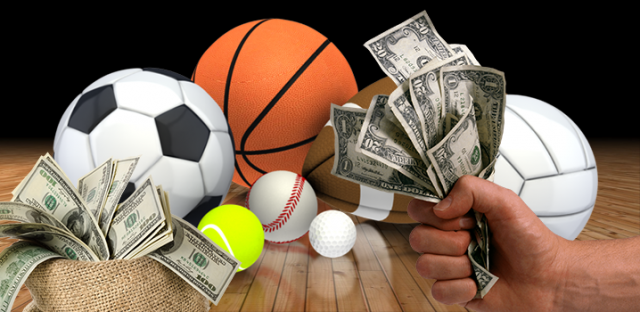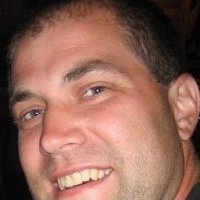 Ryan Knuppel, OWNER
Ryan Knuppel has been an iGaming and sports betting Advocate, Consultant, Speaker & Connector for nearly 20 years. Starting out as a freelancer, he has produced thousands of articles for affiliates, operators & handicappers in the iGaming space. Now, he is using his industry experience and knowledge to help other gaming related projects get off the ground and get ahead through content creation, article writing, video production, consulting, speaking & connecting.
Sports Content Writing
Knup Solutions delivers high-quality sports betting, casino, esports & iGaming content services at a very reasonable price. We do everything for you including planning, writing, editing, publishing and more.
Best Team Around
Finding reliable sports betting, casino, esports & iGaming freelancers is not easy. We have taken the complication and frustration OUT of the equation for you. We hire only native speaking content creators that pass a series of quality and reliability tests. You will not get low quality "outsourced" work that this industry is used to seeing. Knup Solutions rises above the rest with our team!
Content Planning
We can help you put together a content plan for your project. This includes evergreen/strategy articles or videos needed to grow the site. We also plan out our own weekly schedule to deliver the relevant content you expect to see on your site. With over a decade of experience in this industry, we give you that extra "consultant" that may be needed.
Content Creation
After the planning is done, our team gets to work creating the actual content based on the schedule at hand. We pride ourselves on being high quality, on time & on budget for you. We have a team of writers, podcast pros, video experts & more lined up to create the content you need to have a winning website, channel or project.
Two Layer Editing
Who does this? We do! Most writers will simply write an article and then post it. Not us. We have a dedicated editor that puts the finishing touches on every single article before it's published. We use top of the line editing tools to ensure grammar and punctuation are correct. We also do a check for plagiarism to ensure nothing was duplicated accidentally.
Publishing
After the content is created and edited, our team will publish this article for you. We are well versed in WordPress and other leading CMS systems. We can do SEO, linking, images, headings, tagging and more. Our publisher will work closely with you to ensure the final published articles look exactly like you expect. Or, if you prefer we simply send you the final content, we can do that as well.
GET HIGH QUALITY IGAMING CONTENT FOR YOUR PROJECT
WITHOUT SPENDING A FORTUNE, DEALING WITH TERRIBLE OUTSOURCED WORK, OR SEEING YOUR JOBS NOT GETTING DONE ON TIME
WHAT TYPES OF WRITTEN CONTENT?
SPORTS POSTS — Betting Picks, game previews, sports opinions, journalistic articles, sports news
BETTING EVERGREEN ​– Sportsbook reviews, betting strategy, betting guides
GAMBLING NEWS ​– Sports Betting industry news, casino news, poker news, iGaming news, Esports news
ESPORTS POSTS ​– Game strategy, tournament picks & previews, esports betting, player spotlights, event previews, interviews, opinion pieces
CASINO / POKER ​– Casino strategy, casino reviews, casino game reviews, slot reviews, poker strategy, poker room reviews
SEO WRITING ​– SEO/Keyword articles, guest posts, homepage, filler pages, press releases, email sales copy
FOR WHAT NICHES?
SPORTS — NFL, College Football, NBA, College Basketball, Baseball, Hockey, Golf, MMA, Soccer, Tennis, NASCAR, Boxing, Horse Racing, DFS, XFL
SPORTS BETTING — Strategy, Guides, Opinions, Sports Betting News, Sports News, Offshore Sportsbook Reviews, Legal USA Sportsbook Reviews, Handicapper Reviews
CASINO — Strategy, Guides, Casino News, Land Based Casino Reviews, Online Casino Reviews, Slot Game Reviews
ESPORTS — Strategy, Guides, Opinions, Esports News, Game Reviews, Esports Betting Tips, Game Previews
GAMBLING INDUSTRY​ — Conference Previews & Reviews, Interviews with Professionals, Legalization News, iGaming News
Sports Video Services
The Knup Solutions video team plans, records and produces sports & betting videos of all types — on behalf of your brand. Give your brand the exposure it deserves in video format.
Best Talent
Our team is build for this. We are a team of 70+ "US located" sports fanatics that all enjoy different things. We have talent that can really grow your brand through engaging sports video. We know sports, and can show that through live or pre-recorded shows and video clips.
Channel Setup
It's our job to setup the appropriate channels for you to succeed with video creation. We know what channels work and how to set them up with SEO in mind. All of our video packages come with custom setup of channels if you need.
Creatives for Videos
Creating engaging and watchable video is a daunting task. We make that easy for you. After understanding your vision, we create intros, outros, advertisement reads, branded overlays, in-show graphics, and much more.
Recording Tools
We have spent the last year learning and understanding what tools are needed to record and produce great videos. We will invest in those and utilize them to make sure your videos are 1st class and highest of quality.
Publishing
After the video is created, that's not all. There are dozens of steps needed to make sure the video now gets seen. Optimizing the video channels, uploading for podcast listeners, adding SEO to any descriptions, post-editing any major mistakes, and so on. We have a team in place to handle this for your videos.
WE RECORD & PRODUCE SPORTS VIDEO CONTENT ON BEHALF OF YOUR BRAND
WE ALL KNOW VIDEO IS THE FUTURE. LET OUR TEAM OF SPORTS CONTENT CREATORS EXECUTE LIVE VIDEO, SHOWS, PICK VIDEOS & MORE — FOR YOU!
WHAT TYPES OF VIDEO?
BRANDED SHOW — Let us create a full show on behalf of your brand. We handle everything from the setup to the planning to the talent to the production. Our team will work closely with you to understand what you want out of a show, and then it's on us to execute it. These shows can be live or pre-recorded and will be streamed across many channels such as Youtube, Spotify & more.
EVENT OR GAME VIDEOS ​– Our team of sports personalities know one thing… SPORTS. Let us create game preview videos, betting pick videos, sports news videos and more. You can buy packages of videos and our team will do the rest, all on behalf of your brand.
EVERGREEN VIDEOS ​– Have you ever wanted to supplement your long form content with videos? We can record this content on your behalf. Things like sportsbook reviews, promo videos, evergreen guides, betting strategy, interviews and more.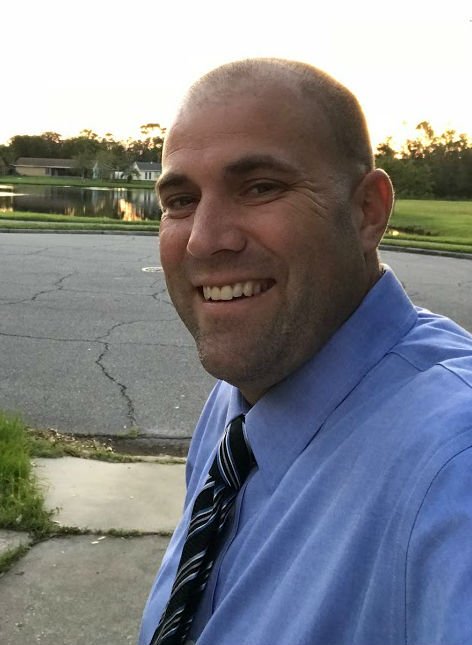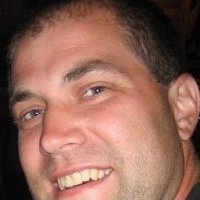 Ryan Knuppel, CONSULTANT
Ryan Knuppel has helped dozens of companies in the sports betting niche solve problems. He treats each project as though it's one of his own. You won't just be a client — you will be a PARTNER! Ryan know sports and knows the sports betting niche. Combine that with the connections in this space — and he can help you WIN. Let him help you plan, answer tough questions, make tough sales calls, and more! Let's schedule a quick 20 minute consultation to understand how we can work with each other on your next project.
SPORTS BETTING INDUSTRY CONSULTANT
If you are looking to get a new project off the ground in the sports betting space, Ryan can help you take that from idea to reality. With 15+ years of experience working with DFS providers, offshore sportsbooks, newly formed US sportsbooks, betting affiliates, handicappers, data providers, content teams and more — Ryan brings a unique perspective that can surely help you answer some questions in this space.
AREAS I CAN HELP
Product Strategy
​Service Strategy
​Monetization Strategy
​Marketing Strategy
​Growth Strategy
​Launch Strategy
​Content Strategy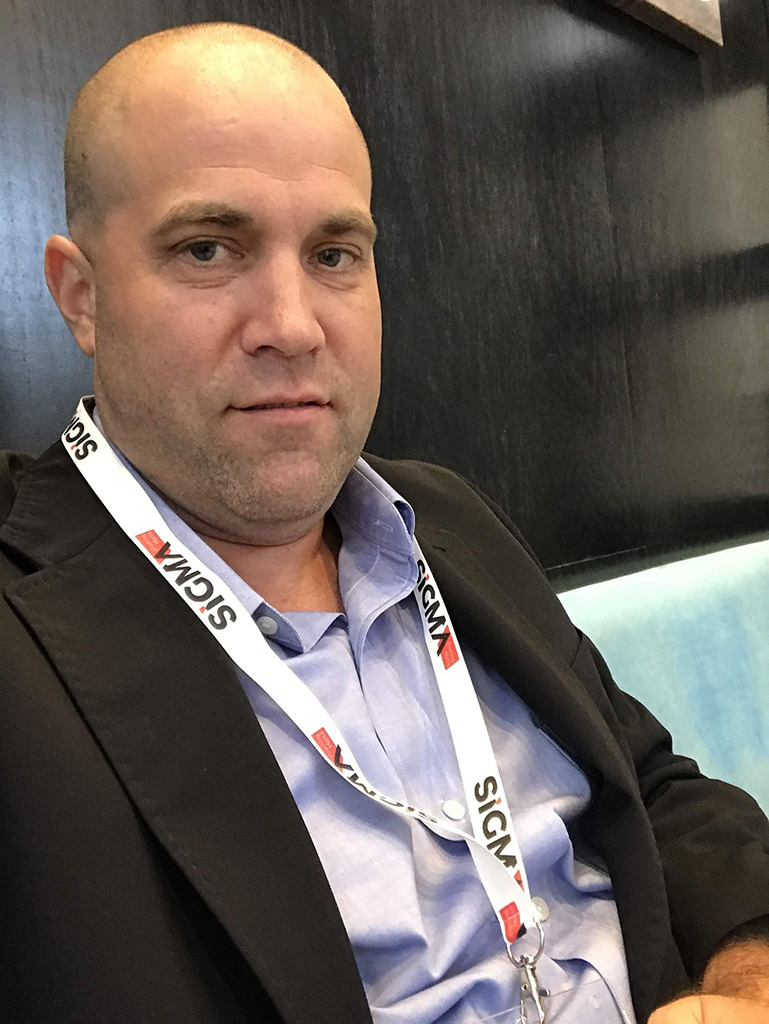 RECENT EVENTS RYAN SPOKE AT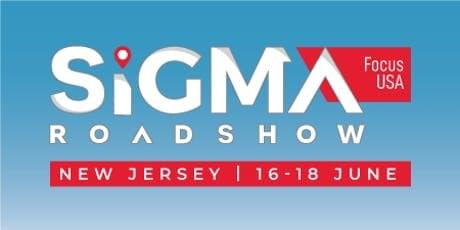 UPCOMING EVENTS I'M SPEAKING AT
SPORTS BETTING EVENT SPEAKER
Are you looking for a speaker for an upcoming sports betting related event? Ryan has often been complimented for his "voice for speaking" and strong communication skills. He has the perfect combination of stories, knowledge & humor to deliver an engaging talk that your audiance will remember. Stories include…
Playing Basketball with THE Michael Jordan: Yes, this actually happened and you can only imagine some of the stories I have from these five years. Jordan sure loved his poker games and certainly didn't shy away from a little friendly wager or competition.
Playing Flag Football with Jerry Rice & Deion Sanders: Thanks to my sharp handicapping skills, I won a big nation wide contest which brought me to the Rose Bowl stadium in Pasadena to play football with two GOATS. Hear what Deion Sanders had to say to me and how that applies to sports betting these days.
Hanging at the Playboy Mansion: DFS changed my life several years back. Not only did I win a giant FanDuel NBA contest, but they took me to LA to hang at the Playboy Mansion for a night. Some great gambling stories come about when you are hanging out with 80+ DFS junkies and the Playboy Bunnies.
​So Many More… These are just a few of the major stories I can draw from when speaking at your event. I will take these stories and relate them to the topic at hand.
Let's jump on a quick 20 minute call and discuss your speaking needs. I can cover tons of topics in the sports betting niche or content marketing space but want to understand exactly what you need. Click the button to the right and let's talk about how we can satisfy your audience at the next event.
Ryan is the founder and host of the Knup Sports Show — a leading iGaming show & podcast that is built to bring attention to startups and leaders in the sports world! So many connections have been built from guests coming on our show — will you be the next?
CONNECTING SPORTS BETTING PROFESSIONALS
Let me be your CONNECTOR! If none of the above interests you, at least let me be a connector between your company and your ideal client. I value relationships and have built a wide network in the Sports Betting niche. Schedule 20 minutes with me and let's talk about what you need. I may just know someone that needs YOU!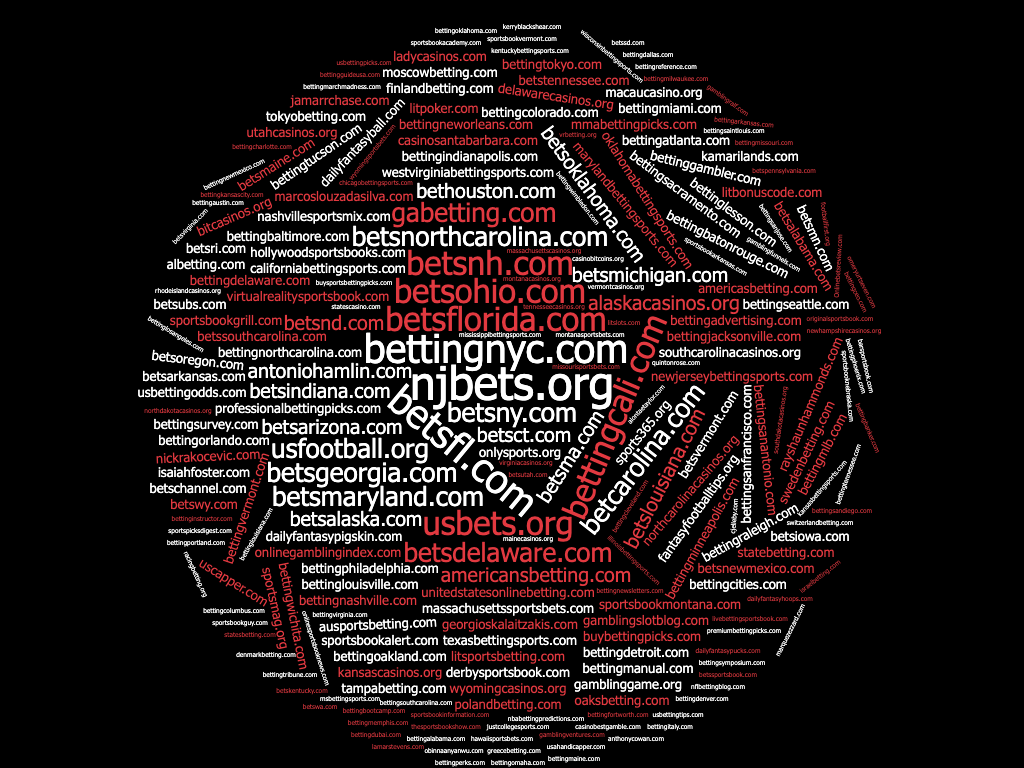 Below is where you can find our premium gambling domain names. PremiumGamblingDomains.com is a fully functioning storefront that will allow you to buy domains as well as make offers on gambling domain names we own or broker.
PREMIUM GAMBLING DOMAIN NAMES FOR SALE
Are you looking for the perfect domain name to launch your new gambling related website or project. Check out our collection of premium sports betting and iGaming domain names. We have them ordered in different collections such as: Betting, Sports, Sportsbook, US States, US Cities, Casino, eSports, Gambling and more… We've also partnered with other iGaming domain investors to help broker and sell their names. So we feel our collection is one of the largest and most premium in this industry.
MISSION STATEMENT
It's simple really — our goal is to help Sports Betting & iGaming professionals start or grow their project through content, consulting, speaking, connecting & service.
AT KNUP SOLUTIONS WE STRIVE TO:
Service: Provide high quality services to sports betting, casino, esports & iGaming professionals.
Expertise: Provide expertise in the iGaming niche through our consulting.
Connect: Help you find the right partner, the right investor, the right service to help you get started or grow your iGaming related project.
KNUP SOLUTIONS LLC
Business Address:
14149 Mastwood Way
Orlando, FL 32832
Phone: 407-545-2636
Email: ryan@knupsolutions.com
Website: knupsolutions.com
LinkedIn: @RyanKnuppel
Founded: 2001
Officially Formed LLC: 2014
Team Size: 75-80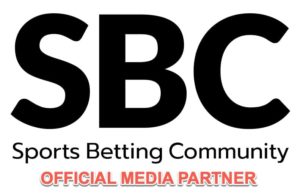 RYAN'S SPORTS TIMELINE
​2000: Earned 1st Team Division 3 All American Honors as a college basketball player at Elmhurst College near Chicago.
​2001: Played basketball with THE Michael Jordan.
2002: Started taking an interest in sports betting and dabbled in casually learning the art of betting.
2003: Began thinking of betting as "sports investing" and started learning about sharp action, line movements, public percentages and more.
2004: Used his computer science background to developed RAKE-IT-IN, a sports betting "arbitrage finder" that would send alerts when "arb" opportunities existed.
2005: Launched the Celebrity Club Network to start building dozens of "mini sites" surrounding athletes, giving him more experience on how content marketing and affiliate marketing worked.
2006: Developed the "System Generator" into RAKE-IT-IN that would take historical odds, line movements, past results & other data points to calculate when a game fell into a profitable system to bet on.
2007: Launched BettingBlogger.com and started "blogging" about sports and sports betting to learn the ropes on how content marketing worked.
2008: Joined forums such as GPWA & Poker Affiliate Listings and immediately started connecting with website owners that needed help with their content.
2009: Began writing as a freelancer covering poker, casino and sports betting topics.
2010: Grew his side-hustle freelancing business to over 10+ clients.
2011: Won the BWW National Pick'em Contest earning the right to play Flag Football at the Rose Bowl Stadium with Jerry Rice and Deion Sanders.
2012: Hired his first writer to "assist" with some extra articles and experimented with sub-contracting some work out.
2013: Started working with his first KEY clients that catapulted his decision to launch a full business around sports betting freelance writing.
2014: Officially launched Knup Solutions LLC.
2015: Earned a Spot at the FanDuel Playboy Basketball Championship event which took place at the Playboy Mansion.
2016: Left his full time job at a Fortune 100 company to go full time as a sports betting freelancer and launched projects such as KnupSports.com and KnupSolutions.com!
2017: Transitioned Knup Solutions from a one man show to a full team agency dedicated to providing high quality sports betting content & services.
2018: Grew the Knup Solutions team to include a full time content manager, 20+ content writers, two editors/publishers that generates over 200+ unique sports betting related articles every week.
2019: Spoke at the SiGMA Roadshow event in New Jersey — officially kicking off his speaking career in the iGaming industry. Launched both the iGaming Domain Services division of the company along with the iGaming Tribe community.
2020: Held the first ever Central Florida iGaming Meetup. Officially launched the casino and esports content divisions for Knup Solutions.
2021: Launched the Sports 2.0 Network as a platform for sports content creators to express themselves & have a voice. The next generation of sports takes is here with USAWager.com leading the way.
2022: Knup Solutions branched out and started offering video services for sports, igaming and betting companies. We also released the official Betting Superstore with products across the industry!
DO YOU WANT TO BECOME A FREELANCER IN THE SPORTS, SPORTS BETTING, CASINO, ESPORTS OR IGAMING INDUSTRY?
CURRENT JOB OPENINGS
Below is a list of the current job openings with Knup Solutions LLC. Please contact us below for more details or to apply:
Writer – Legal Sports Betting Industry News: In need of someone that can write about the legalized sports betting industry. News and current events about each state and the progression. 
Writer – Sports Guides & Strategy: We are looking for one or two people that can write sports betting guides & strategy articles.
Writer – Sportsbook Reviews: We are looking for one or two people that specialize in writing sportsbook reviews. These may be offshore bookmakers or legalized United States based sportsbooks.
Activations Specialist: The name of the game in sports betting content is "how do you drive activations". We are looking for someone that can optimize online & offline campaigns to drive activations.
Domain Sales Specialist: Are you a professional that loves both domain names and sports betting? Do you have a network that you could sell domains to. We need a driven, motivated sales person that will work on commission only and help us sell our 1000+ sports betting domains.
Video Content Manager: We are in need of a video content manager to help lead and operate the entire "video content" division of our company.
Sports Video Personality: Are you a sports media personality? We'd love to have you join our video content team.
Copyright 2001 to 2022 – Knup Solutions LLC – ALL RIGHTS RESERVED