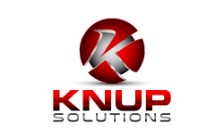 MAKE MONEY WRITING ABOUT SPORTS, CASINO, POKER & ESPORTS
JOIN OUR TEAM OF IGAMING WRITERS
WE HAVE TWO OPPORTUNITIES FOR YOU
THE MAJORS
Think of the "Majors" as a freelance writing job. You will be assigned content work from our "content planners". All work will have strict requirements, deadlines & quality checks. You will be an integral part of our team that serves hundreds of iGaming websites across the globe.
THE MINORS
The "Minors" is more like a hobby based writing opportunity. You can literally create and publish unlimited amount of articles, across a number of sites & niches, and get paid for doing it.
The Majors
Freelance Writing Job
Writing for Major Publications

We Assign Topics

Mostly Ghost Written Articles

Varying Article Lengths

Paid Between $1.50 & $2.00 Per 100 Words
The Minors
Hobby Based Writing
Unlimited Writing Opportunities

You Choose Own Topics

Your Name Will Be On Every Article

Articles Must Be 600+ Words

Paid $2.00 per article
A TRUE PART-TIME FREELANCING JOB
As we mentioned above, our iGaming content agency is hired to produce well over 1200+ articles each and every month. We only hire the best and brightest writers to do our client work. Are you one of those?
While everyone can be a part of the "Minors" at Knup Solutions, being a part of the "Majors" requires a bit more skill. You will need to have a great resume, perform well in the minors, or be superb quality to join our well payed client facing team.
Once you do qualify for our Majors team — this is what you can expect:
You will work closely with our content planners to understand upcoming jobs & your availability.
You will be assigned client facing articles within your strength areas.
You will be paid well for writing high quality content…

$1.50 to $2.00 per 100 words **varies from writer to writer depending on experience level & role within the company

The assigned content will have strict deadlines.
The assigned content will have detailed briefs, requirements and word counts.
You will be expected to make edits & corrections on your work from time to time.
Your name may or may not be on the final articles. Some of our projects are "Ghost Writing" or published under our company name.
You will have the satisfaction of seeing your articles published on big sites in the industry.
HOW IT WORKS?
More about how it works…
TESTIMONIALS FROM OUR WRITERS
I have worked for Knup Solutions for over two years, and it has been an unbelievable experience. There is a reason that Knup Solutions is the industry leader in providing content to sports betting companies. 
As a freelancer, I've enjoyed writing for Knup Solutions largely because of the way they manage and treat their writers.
It has been an absolute pleasure to work for Knup Solutions. It has been rewarding to be a part of this team. Whenever anything needs to be fixed or any new opportunities come up, he communicates it to us in a timely manor. It's been a pleasure spending the last 25 months with these guys.
Knup Solutions does everything first-class. They are extremely clear and direct with what needs done, and have really helped me enjoy a different style of writing that I otherwise would never have tried.
I've been working with the Knup Solutions team for several years. During that time, I had an opportunity to learn a lot about the industry and develop my writing skills. All of that wouldn't be possible if it weren't for the clear communication and requirements set out by the team.
Ryan & his team single-handedly jump-started my personal career. Writing at Knup Solutions was an incredible opportunity and one I recommend for any journalist. Ryan is exceptional and his vision and work ethic are both amazing.
Ryan & his team at Knup Solutions are a pleasure to work with as a content creator. I wrote several boxing articles for their company and they are super easy to work with and communicate well. Highly recommend joining the team if you want to freelance about sports.
UNLIMITED PAID WRITING OPPORTUNITIES
On top of providing content for outside clients, we have also partnered with the Sports 2.0 Network. This is a network of websites in the sports or iGaming space and is driven 100% from freelancers content.
You will have the freedom to choose your own topics, write your own style, and say what you want across a number of different sites. Everyone that joins our team can be a part of our "Minors" and you can continue to create content in the Minors once you join the Majors.
Here is more about what to expect from the minors:
You can write as many articles as you'd like.
You can come up with your own topics across several niches (within iGaming and fits a site within the network).
Your name WILL BE listed as the author on all of your articles, helping you create a name for yourself.
You will be paid a small amount for every article published…

$2.00 FLAT PAY PER ARTICLE **plus the Top 10 visited articles across the network in a given month will earn a bonus.
Write 50 articles in a month and take home $100. Pays for some groceries.

You will have no firm deadlines on your content.
You will have no pressure or expectations on how many articles to write.
You will have the freedom to structure your content as you wish. There will be "minimum" word counts in order to be published. And the more words you write — the better chance of collecting a bonus for more traffic.
HOW IT WORKS?
More about how it works…
SAMPLE OF SITES IN THE SPORTS 2.0 NETWORK
The Sports 2.0 Network consists of dozens of sites across sports, sports betting, casino, poker, lottery & esports. They are constantly adding partner sites into the network, which in turn will give you more and more sites to see your published work on (and ultimately make money).
OTHER PERKS OF JOINING OUR TEAM
WHAT ELSE DO YOU GET WHEN YOU JOIN THE KNUP SOLUTIONS TEAM?
You will get the opportunity for expanded paid roles within the company.

Planner, Editor, Publisher, Sales Reps, SEO Specialists, & more

You will instantly be connected with a network of hundreds of like-minded writers & professionals to connect with and learn from.
You will get discounted access to any courses Knup Solutions released. Majors writers get all courses for FREE. Minors writers get massive discounts.
You will have the opportunity to earn company bonuses based on performance.
You will instantly build credibility in this space working with the top iGaming Content Agency on the planet.
You will get an "honest reference" from the CEO Ryan Knuppel when needed as you look for other jobs.
Copyright 2001 to 2020 – Knup Solutions LLC – ALL RIGHTS RESERVED